Stefan Maywald
Drums until 1997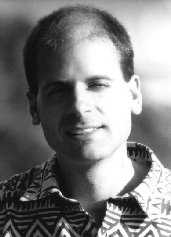 Stefan Maywald was the first Drummer of versus X and he played together with Arne since the times of its precursor Vague Venture.
He influenced the sound of versus X with his, for progressive music unexpected, jazz-oriented style.
With his unexpected mostly dirty jokes he gave some new inspirations into these dry rehearsal sessions...
Jazz-Bereich, primarily:
Chico Hamilton
Max Roach
John Coltrane